T CHIANTI Scasc 1 - Tuscany - Wine Estate & Business Opportunities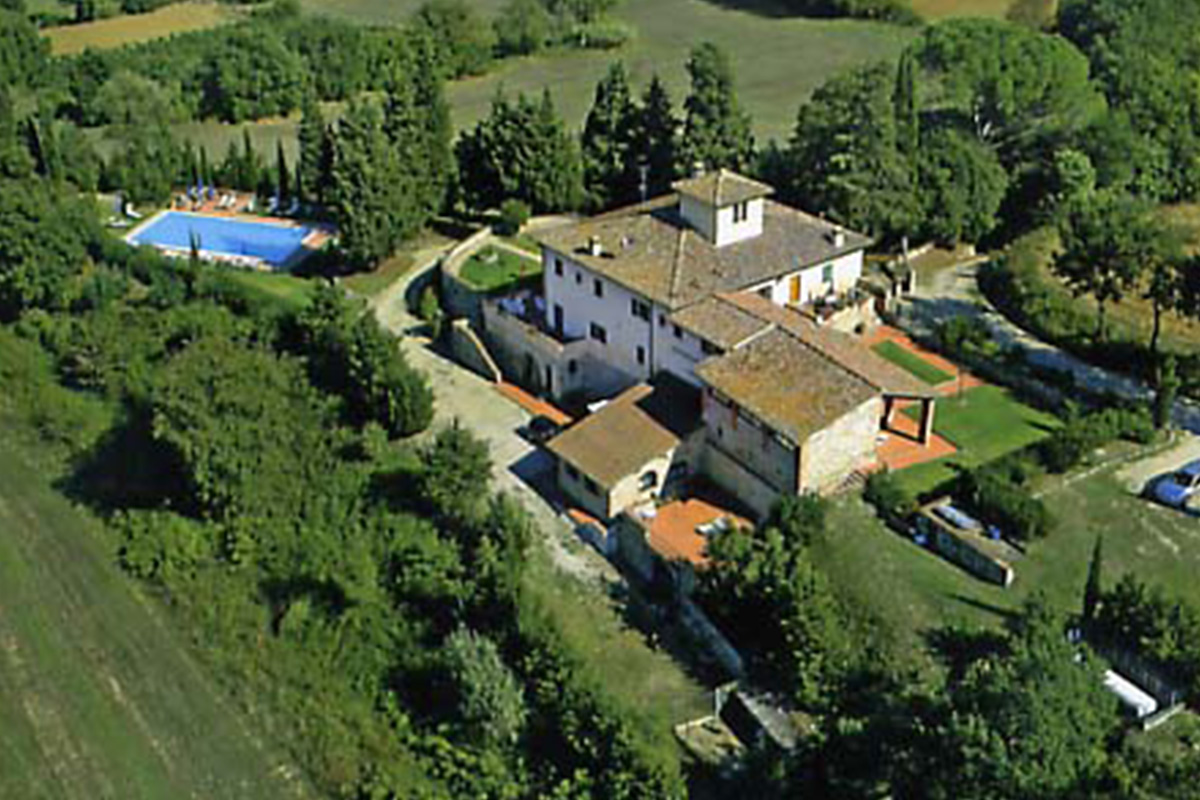 no document yet
Property Description
Tuscany, 40 minutes from the centre of Florence, B&B / AGRITOURISM (holiday letting) already in business, with several rooms and apartments, in a 19th century former Landowner's Villa, with several agricultural buildings converted to holiday homes, offering up to 24 guest beds, immersed in the countryside of the Chianti hills, the famous wine producing area, with vineyards, olive groves, woods, Villas, Castles and soft rolling hills
PRICE: UPON REQUEST
the complex, surrounded by the countryside, approx. 4/5 kilometres from one of the most important towns in Chianti, which has shops, restaurants, emergency medical serv ...
... rvices etc.., and just a few metres from a traditional local restaurant, ideal for guests, and just a few metres from the main road.
there is a beautiful swimming pool which has a view overlooking the valley.
the complex is approx. 550 sq.m in size, on different levels connected by external and internal stairs, divided into various apartments, kitchens, living rooms, breakfast rooms, reception rooms etc.; additional space ( terraces, loggias, cellars, garages etc.) of approx 220 sq.m; a garden, which includes woodlands of approx. 800 sq.m on different levels around the property.
it has been recently renovated, maintaining the architectural details that characterise the traditional style of old Tuscan country houses ( wood beamed ceilings, terracotta tiled floors etc.) perfectly functional and in good condition.
there are 10 hectares of agricultural land included in the complex; for this reason some buildings and annexes of the property are for agricultural use, and are registered at the land registry office while others are registered at the (urban) property office.
the property is connected to the mains water supply but also has an private artesian well, a tank for collected rain water and various independent heating boilers which run on LGP.
As well as an internal parking area there is a large outside parking area for guests.
N.B. The complex is for sale because the owners, who are sisters, no longer have the energy to run both the agricultural and tourist parts of the business at full capacity, which has all the necessary permission and authorisation to operate.
Further confidential information will be supplied upon request
PhotoGallery: T CHIANTI Scasc 1