T CHIANTI Barb 1 - Tuscany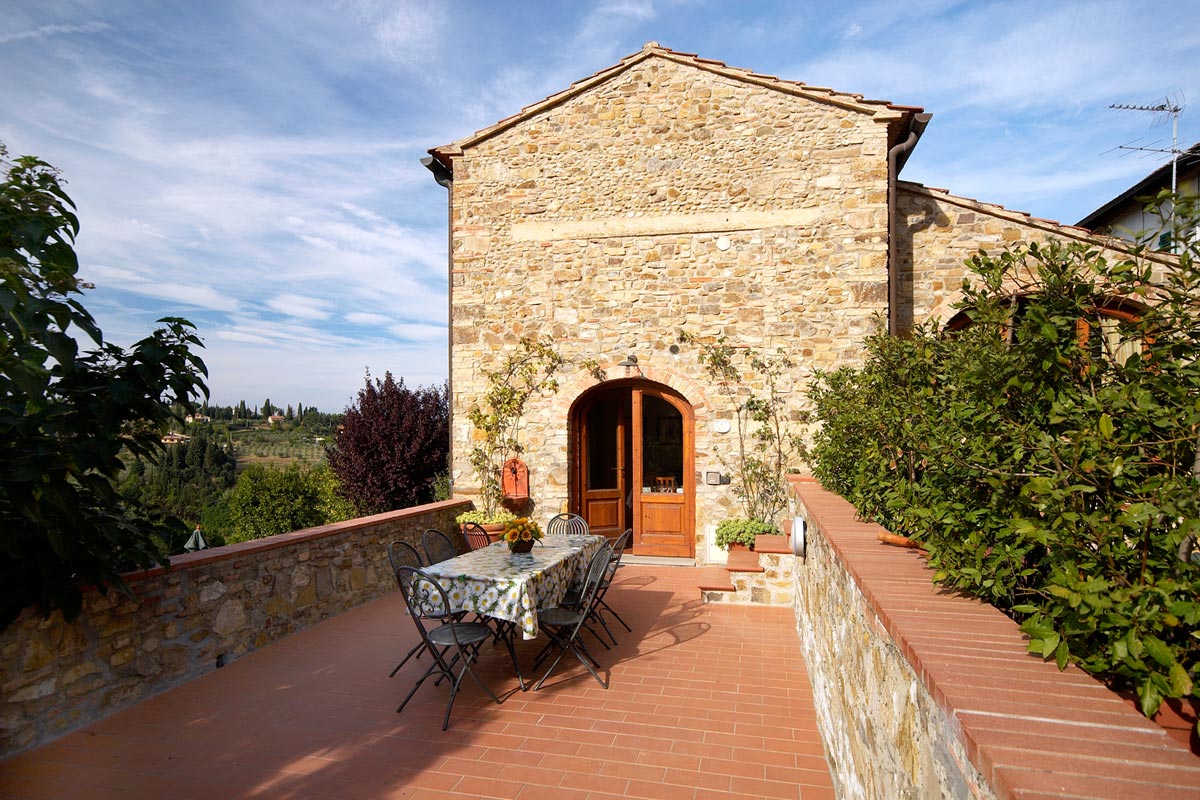 no document yet
Property Description
Tuscany, Chianti hills, wine production area, vineyards, olive groves, woods, villas, castles and gentle hills, 50 minutes from the centre of Florence, nestled in the countryside, RENTAL / FARMHOUSE already operating as tourist accommodation with several rooms divided into 3 independent apartments, renovated from original 1800's farm buildings, separated from each other, converted for residential use, for a total of 20 beds + some sofa beds
PRICE required: 2.000.000 € for the whole structure, including furniture
- the complex is located along the old road that connects Flore ...
... rence to Siena, just outside the walls of one of the most important medieval villages of Chianti, with shops, restaurants, medical services, etc., but is surrounded by greenery. ;Part of the property is a large private parking area and 10hectares of land, with many olive trees and some wooded areas;
- It has a beautiful panoramic swimming pool with a spectacular view of the valley.
- the various buildings of the structure cover an area of approx. 500 square meters + some storage rooms and a small apartment for the staff; each apartment has, as a private outdoor space, a large paved terrace;
- it has been recently refurbished, maintaining all the architectural elements that characterise the traditional style of the old Tuscan country houses (exposed beams, terracotta tiles etc.); is fully functional and in good structural status
- the property is connected to the mains water supply and to mains gas;
- Due to its proximity to the country, the structure is highly sought after by international guests who like to spend their holidays in the Tuscan countryside, but not in an isolated position; the gross turnover is around € 100,000 a year
NB the property wants to sell this property to concentrate on business at another farm where Chianti wine is produced.
Other information will be provided upon request
PhotoGallery: T CHIANTI Barb 1